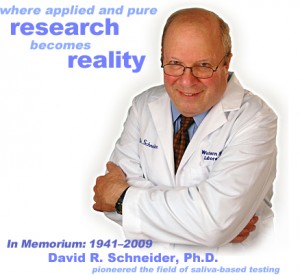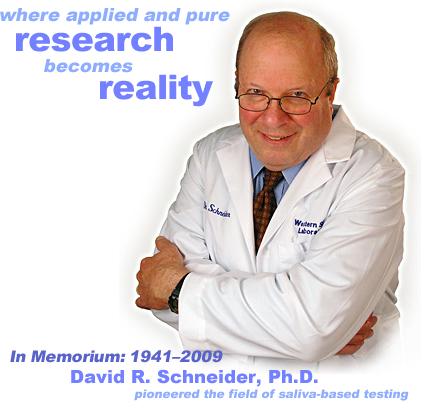 The David R. Schneider Center for Integrative & Functional Medicine Laboratory Testing Services is a lasting tribute to the extraordinary vision of the founder of Western Slope Laboratory.   Dr. Schneider's belief in the value of accurate and precise detection and measurement of drugs, metabolites and other biomarkers in oral fluid and urine produced important testing technology as far back as 2003.
Testing services available from Western Slope Laboratory's David R. Schneider Center for Integrative & Functional Medicine Testing will bring to the Integrative Medicine, Functional Medicine, Complementary and Alternative Medicine (CAM), and Orthomolecular Medicine healthcare paradigms an ISO 17025 accredited, mass-spectral-based laboratory, with the fully-validated testing methodologies required by that distinction. No other laboratory tests specimens exclusively with this technology – opening up a whole new approach to body burden and chemical toxicological assessment.
The offerings of the center will cater to the special needs of practitioners –  providing the tools they need to take a systems biology view of the causes of chronic disease and chronic illness, leading to crucial personalized diagnoses and treatment plans. The center will also embody a true commitment to exploring the biochemical, nutritional and toxicological factors that contribute, on a molecular basis, to health outcomes.
Welcome to the one place where mass spectrometry-based laboratory testing services are available to help you evaluate, navigate and instigate true personalized healthcare.
You do not have access to this post.
Order Kits
More Information Coming Soon
Specimen Submission
More Information Coming Soon